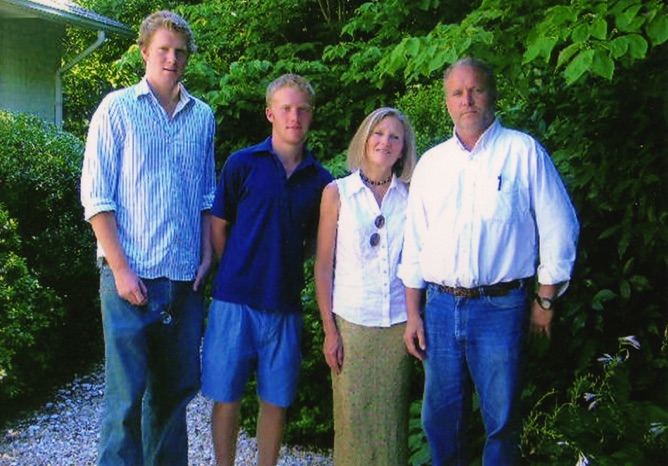 We recently found this photograph of our family and our amazing magnificent sons, taken by a cousin visiting in the spring, 10 years ago. 
As the 7th anniversary of Stone's and Holt's deaths looms ahead in July -- we know ourselves forever changed, daily challenged to arm ourselves with as much courage and love to live while accommodating such terrible pains. We miss them so.
The Foundation also continues to live on for Holt and for Stone -- continuing the meaningful relationships with the many good causes that Holt and Stone believed in and were part of.
MDA Chicago Campers, 2015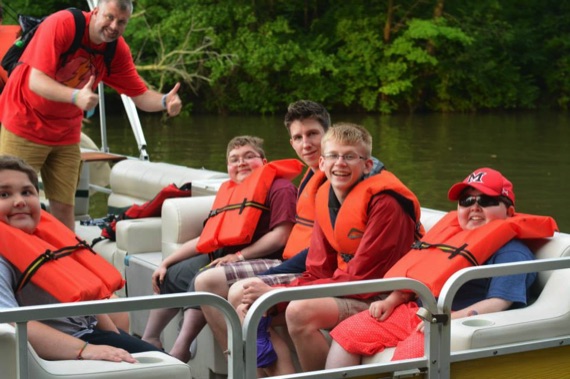 Each spring, the Foundation sends financial assistance to Chicago area and Washington DC area Muscular Dystrophy Association camps for campers in need of help to attend each summer. In addition, we send to campers and staff counselors, gifts that are pertinent to the upcoming camp theme. Recently, the Foundation mailed Olympic memorabilia -- almost 700 replica medals and mini-torches -- hoping to help the hundreds of campers and counselors celebrate the Olympic spirit.
This MDA video testifies to the role camp plays in the lives of young people with neuromuscular diseases.