Holt, left, and Stone, right, in 2009

** The Stone and Holt Weeks Foundation sponsors multiple nature field trips there for underserved school children throughout the year. These trips include in-classroom visits to prepare students for what they will experience. Some students have said they have never been on a walk in the woods before. We appreciate Nature Forward making these outings so meaningful to Washington area children, in memory of Stone and of Holt.
Nature Forward Executive Director Lisa Alexander wrote to say that our recent support provided in-school nature programs and field trips for classrooms of students with disabilities, and schools and daycare centers serving children from low-income households.
****
Bracing for another very painful anniversary in July, we work to carry on with our lives and with The Foundation -- always in honor and memory of Holt and of Stone.
Always with love.
Thank you always for you support.
Jan and Linton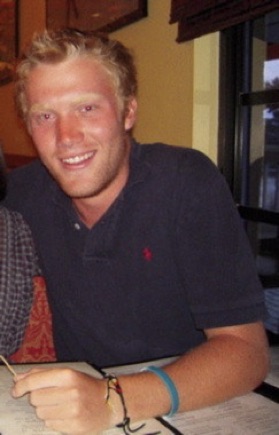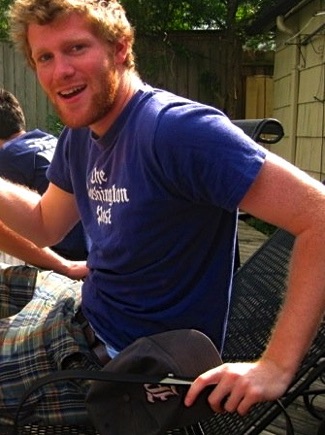 Recently we heard from Matthew Chen, who was at The Baker Institute for Public Policy at Rice University in 2009, when Stone was a research assistant there. "The Foundation is leading very important work across many timely topics that mattered to Stone and Holt," he wrote. "I remember working with Stone at the Baker Institute and appreciated his good cheer, keen insights, and dedication. He was a great colleague, and I am honored to have known him. I also deeply admire all that you are doing on his and Holt's behalf."
These words meant the world to us. Every day -- with a lot of support --we do what we can to honor the memories and the spirits of Holt and of Stone. 
This is an accounting of the latest activity of The Stone and Holt Weeks Foundation:
American Red Cross presence in the southern states devastated by tornadoes in March
Photo: American Red Cross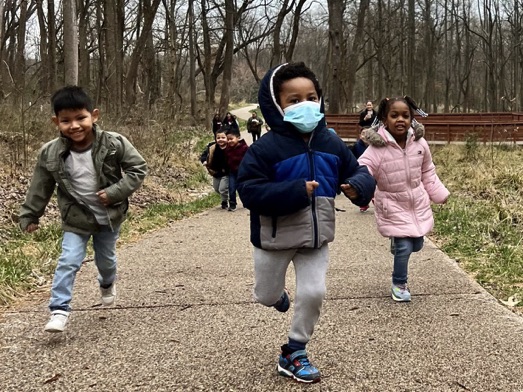 ** Through generous end of year donations -- in addition to organizations that we annually commit to -- we were able to send sizable contributions to International Red Cross for their relief efforts in Turkey and northern Syria following the devastating earthquakes there in early February  and to American Red Cross for their important relief efforts in Mississippi where tornados ravaged lives and landscape in March.
****
** On Earth Day 2023, some Friends of The Foundation gathered -- in honor of Holt and of Stone -- to volunteer at Woodend Sanctuary, home to Nature Forward (formerly Audubon Naturalist Society) They spent the Saturday morning, the day after Holt's birthday, removing invasive plants and replacing them with Bluebells, the springtime native woodland wildflower.
This meant a great deal to us. Our family always loved being in the woods at Woodend.
These friends and The Foundation are included in Nature Forward Quarterly's Summer Edition.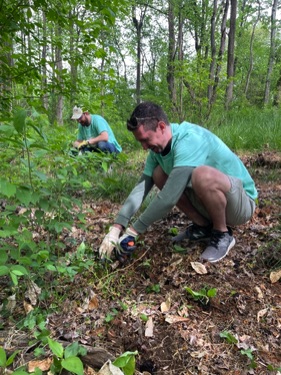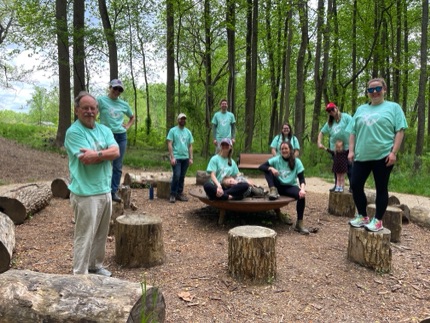 InterPLAY musicians Charlie Moseley, left, and Maurice (Mo) Kerry
Photo: interPlay Orchestra
Holt's and Stone's friends volunteering at Nature Forward's Woodend Sanctuary on Earth Day
A recent Stone and Holt Weeks Nature Field Trip at Woodend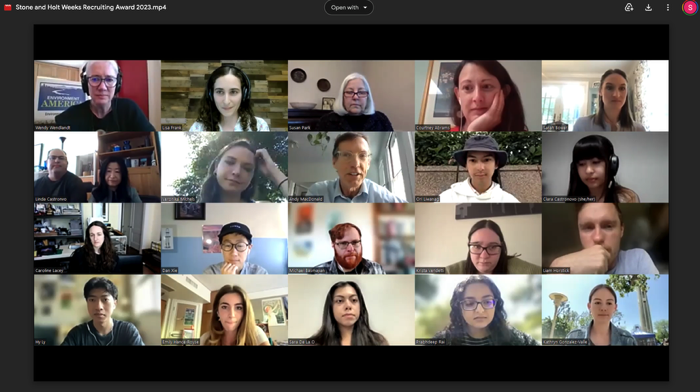 Some attendees of Environment America's 2023 Recruiting Award presentation
* Giving More Support *
** The Truck Safety Coalition: It is obviously important -- to us -- and to all -- to help raise awareness of the crucial Automatic Emergency Braking technology, which we personally petitioned for in 2015 and which could have saved the precious lives of Holt and of Stone in 2009.
This federal regulation is tragically long overdue. TSC Executive Director Zach Cahalan wrote, "Our 2015 petition to NHTSA [National Highway Traffic Safety Administration] is finally resulting in rulemaking requiring this on all Heavy Commercial Motor Vehicles, with a big assist from the Infrastructure Bill. Research strongly indicates that if the truck that struck Stone's and Holt's vehicle had been equipped with this technology, it likely would have never happened, or at worst, been far less severe in magnitude."
** Determined2Heal, a Washington-based nonprofit -- founded by Stone's dear friend Josh Basile -- educates, supports and inspires the paralysis community.
** The Washington-area interPlay Orchestra, a musical ensemble featuring adults with and without cognitive and physical disabilities: The Orchestra has continued to rehearse both virtually and in-person. It has recently produced its second music video -- found on its home page of its website. It is another moving testament to their mission.
Funds from The Foundation support annual scholarships. Recipients sponsored through our 2023 scholarships are Charlie Moseley and Maurice (Mo) Kerry.
****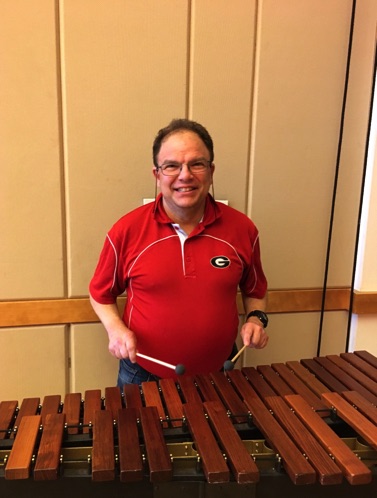 ** In May, in honor of Stone, a Founding Father of Pi Kappa Phi fraternity at the University of Delaware, the fraternity awarded its Pi Kappa Phi Stone and Holt Weeks Humanitarian Award to Nick Algieri, a communications major from New Jersey and a new member of the executive board of the Theta Nu chapter. In honor of Nick, and in loving memory of Stone and of Holt, The Foundation makes a yearly grant to the national fraternity's philanthropic organization, The Ability Experience. Founded in 1977, the Ability Experience strives "to instill a passion for lifelong service in our fraternity members while helping to empower people living with disabilities."
****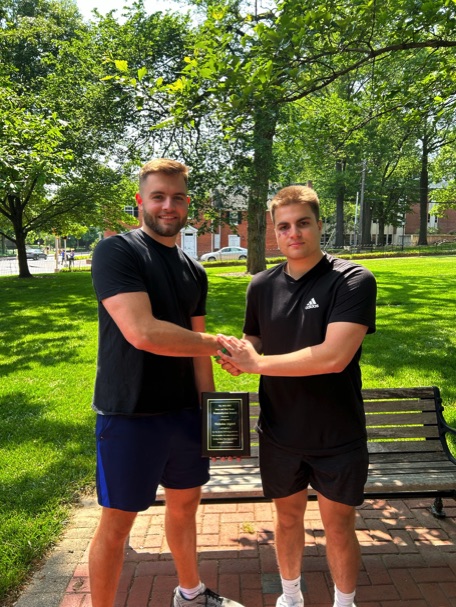 Stone and Holt Weeks Humanitarian Award presented to Nick Algieri, left, by Philip Rosetti, right,
in front of the Stone Taylor Weeks Memorial Bench on Old College grounds, University of Delaware
** Also in May, in honor of Holt, Walter Johnson High School in Bethesda, Maryland, awarded The Holt Weeks Leadership Award to Gianna "Gigi" Relacion,  who plans to attend Georgetown University in the fall. Of Gigi, her Social Studies teacher Mitch Joy writes,  "Gianna is a fantastic student and person.  She emanates kindness and compassion on a daily basis. She takes her studies seriously and truly wants to learn, not just count the points. She is truly worthy of this award."
Thank you so much to Nathan Barash and Allie Seale for representing us.
** Every year The Foundation makes a grant to the Walter Johnson Leadership Class "to honor and remember Walter Johnson High School 2007 graduate -- and 2005-2007 WJ Leadership Class participant -- Holt Weeks, and his beloved brother Stone Weeks. The grant should be given to help foster community engagement through student run projects which most closely demonstrate the idea 'Do Good & Have Fun.'" According to the Leadership Class teacher, Sophie Fierst, the students this year "decided to use the grant money to put on a School Fair that is open to the community and will promote school clubs and also hopefully have some health and wellness resources available to community members." 
****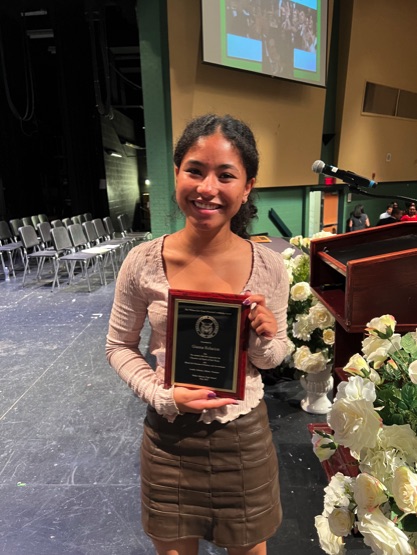 Gianna "Gigi" Relacion received Walter Johnson High School's Holt Weeks Leadership Award
She will attend Georgetown University in the Fall.
** In June, the Stone Weeks Excellence in History Award was presented at St. Andrew's Episcopal School, to Maziar Beiramee. Headmaster Robert Kosasky writes about Maziar, "He has a deep interest in global affairs and human and political rights. Maziar will attend George Washington University."
Thank you again to Caroline Lacey for representing us.
Continuing our relationship with Stone's high school, The Foundation makes an annual grant in memory of Stone and of Holt to the school's Diversity Scholarship Fund.
****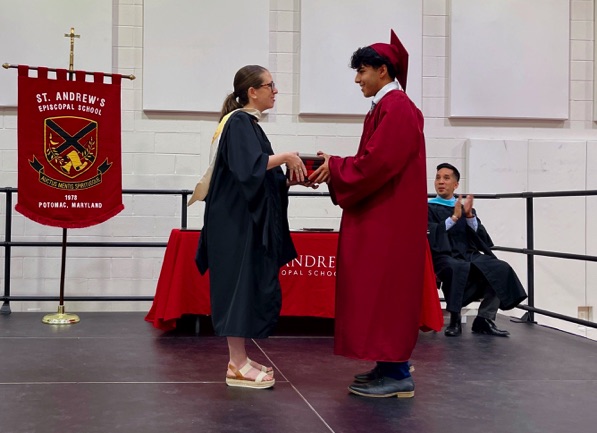 Amy Hamm, left, History Department Head presented Maziar Beiramee, right, with St Andrew's Episcopal School's Stone Weeks Excellence in History Award.
Maziar will attend George Washington University in the Fall.
** Also in June, Leukemia & Lymphoma Society held a Zoom presentation of The Holt Weeks Trailblazer Trophy. Congratulations to Chesapeake Math & IT Academy South in Upper Marlboro, Maryland. In honor of Holt's fundraising leadership, we congratulate this school's energetic student-run efforts to fundraise for blood cancer research.
Thank you to Susan Park, David Park and Caroline Lacey for representing The Foundation and delivering such heartfelt tributes to Holt and to Stone.
****
** We also provided more support to the Lakota Peoples' Pine Ridge Reservation -- in one of America's poorest counties -- for their eco-sustainable projects. We wrote last year about our family's connections to this place and its mission.
Chief Henry Red Cloud and his son John Red Cloud founded Red Cloud Renewable to assist tribal members and communities in moving toward energy independence.
John wrote to us, "Please know that RCR is truly honored to receive a gift in the name of such beloved young men. Stone's and Holt's spirits are a part of our story of creating hope among many Native Americans in search of a better path by harnessing the life-giving force of the sun.
"....the training offered by RCR is workforce development in solar deployment, sustainable building, and weatherization for members of any of the 574 federally recognized tribes. Crucially, our place-based training on the Pine Ridge Indian Reservation is offered at no cost to our students. Native American students we are privileged to serve. Each of them.... has descended upon the Red Cloud Renewable Energy Center (RCREC) to receive crucial workforce development training. ....The philanthropic spirit of you and many others allow us to define a path for these students. Thank you again for your support."
****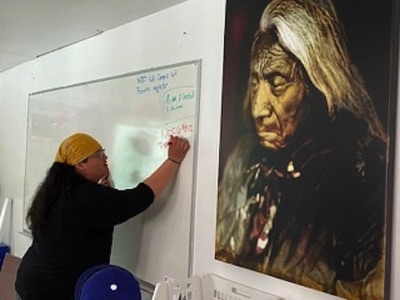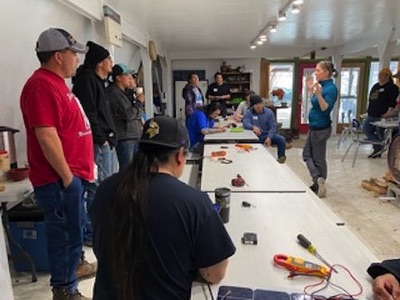 Pine Ridge Reservation's improved training facilites and ongoing workforce development in eco-sustainable projects
Photo: Red Cloud Renewable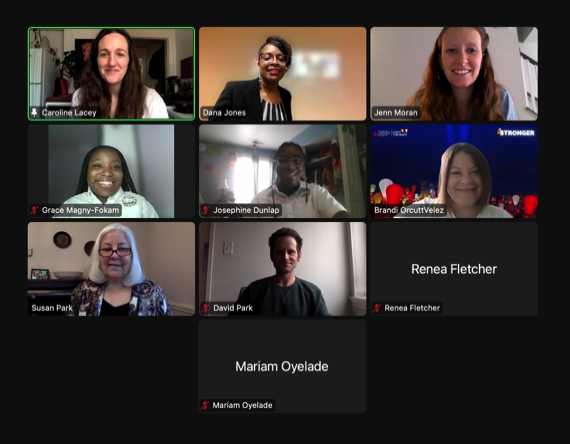 Leukemia & Lymphoma Society's Zoom presentation of The Holt Weeks Trailblazer Trophy with recipient representatives from Chesapeake Math & IT Academy South in Upper Marlboro, MD
** Muscular Dystophy Association's summer camps are underway, and The Foundation continues our annual support -- sponsoring campers and fun for these amazing young people living with neuromuscular diseases -- in honor of Stone's time as a volunteer counselor.
While at these overnight camps, kids and young adults ages 8-17 have the chance to spend time with other kids who understand what it's like to live with these debilitating neuromuscular diseases. They gain confidence and independence, and foster important friendships.
A camper parent recently wrote to MDA, "I just wanted to let you all know what a WONDERFUL time [my son] had. He did not stop talking for the 2-hour ride home. Then he fell asleep for 3 hours once we got home, which for him is a sign of an amazing time! We cannot thank you all enough. The counselors, volunteers, and staff cannot know how much this means to these kids. Finding a place where they can participate and meet kids like them along with giving a break to families at home is priceless."
The Stone Weeks Rock Star Volunteer(s) will be chosen by MDA at the end of camp season.
**** ****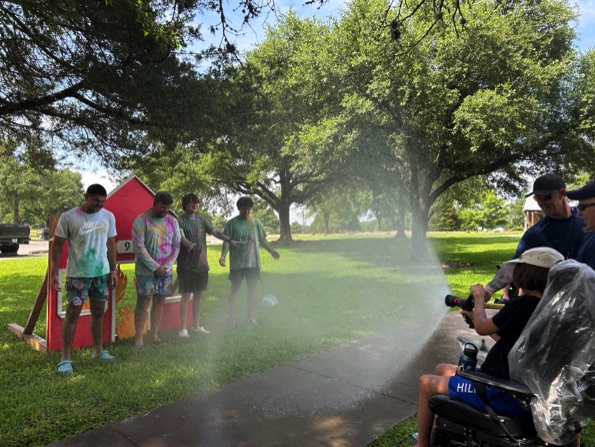 Camper fun with counselors at a 2023 MDA Summer Camp
Photo: Muscular Dystrophy Association
** Later in April, Environment America announced that Clara Castronovo, a junior at UCLA, is the 2023 recipient of The Stone and Holt Weeks Environment America Recruiting Award.
Wendy Wendlandt, President of Environment America, said in the moving online presentation, "Stone and Holt were organizers in the same kind of tradition we work in -- both working for a better future, having fun doing it, engaging other people in the process of doing it.... They instinctively knew, it seems, that the key ingredient to a grassroots movement is people.... And recruitment is the building block of any citizen organization."
At UCLA, Wendy said, Clara Castronovo and her campus chapter of the California Public Interest Research Group (CALPIRG) -- a state-based citizen-funded advocacy group that promotes the public interest -- recruited 170 volunteers in the past year to work actively for critical causes, such as combatting plastic pollution, protecting our oceans and reducing waste such as plastic bags, takeout containers and utensils. Wendy said it was no small feat that Clara and her chapter moved the City Council of Los Angeles -- the second most populous city in the country -- to pass three different policies to reduce waste citywide.
Under Clara's leadership, the UCLA chapter of CALPIRG added 2400 new dues-paying members. Environment America works closely with college students who are activists with Student PIRGS -- part of the Public Interest Research Group Network. Environment America also often recruits interns from these groups.
Speaking of the activism and camaraderie that Holt and Stone engendered, Wendy nodded toward Clara and said Environment America has someone "in our own midst that has exhibited those qualities."
We are very grateful to Susan Park, Caroline Lacey and Sarah Bower who represented The Foundation at the event.
****