Do Good Have Fun Run/Walk 2021 -- A Virtual Event on Saturday, December 4

Holt's 2021 Leadership Award presented to Danielle Nevett
Very much in the Do Good Have Fun spirits of our beloved sons, Friends of The Stone and Holt Weeks Foundation are staging a virtual 5K Run/Walk on Saturday, December 4, 2021 to benefit the Leukemia & Lymphoma Society. Thank you to all the organizers with special thank yous to Allie Seale, Caroline Lacey and Susan Park.
While in high school, Holt developed and led a successful fundraising project for LLS and it became a popular school tradition. Now during the pandemic -- when blood cancer patients are particularly vulnerable to the ravages of COVID-19 -- LLS has been a leader in providing free education and support services to these patients.
We know Stone and Holt would be helping people affected by the pandemic in many, many ways.
You can sign up for the event here.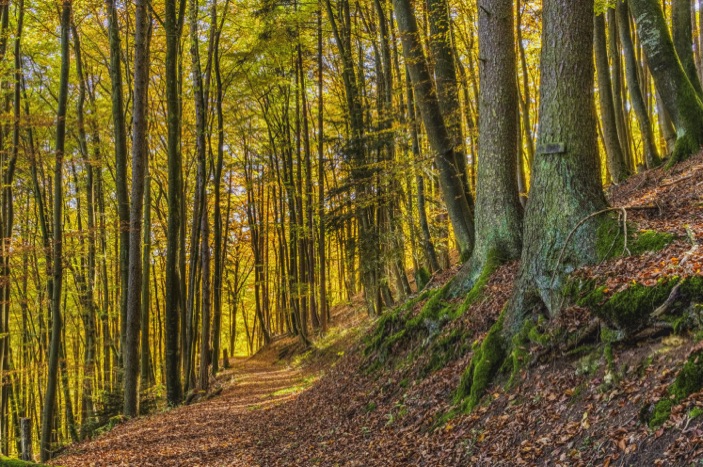 Also in the spirits of Holt and Stone, their Houston friends continue to show their love and support. Each year those friends have faithfully gathered to sing and dance and remember them and to raise money for and awareness of  the Beacon Day Center, an organization that Stone and Holt loved in downtown Houston, serving the city's large homeless population.
Planning had begun for a We Kare-eoke *Houston* 2021, but because of continuing pandemic uncertainties this fall, we asked them to cancel for a second year the in-person event. Despite the cancellation, the Foundation made its annual grant -- plus some -- to The Beacon in memory of Holt and of Stone and in honor of Houston friends. We appreciate them so very much. The Beacon's Julie Falcon wrote, "The Beacon is working very hard to help individuals experiencing homelessness get connected to supportive housing. This gift will be put to work right away as we carry out our mission in Houston."
Chef Antoine Ware received The Stone and Holt Weeks Volunteer Award from The Beacon's Mike Puccio
during We Kare-eoke *Houston* 2019
On June 1, Walter Johnson High School in Bethesda, Maryland, bestowed the 2021 William Holt Weeks Leadership Award on senior Danielle Nevett. Thank you to Holt's friend Nathan Barash who presented Holt's award in the virtual event.
Danielle was captain of the WJ girls soccer team and a leader of WJ Sources of Strength, a club that raises mental health awareness. Danielle wrote us,
"I'm very interested in politics, as I was a lawyer on the mock trial team and I plan on majoring in Social Policy at Northwestern University ... I first learned about Stone and Holt and their philosophy of Doing Good and Having Fun in Leadership class, and I remember loving that motto. After learning more about them ... the more inspired I am to try to be as kind and well-rounded as they were. They sound like really incredible people."
Danielle also shared that she was planning to give at least half of her award to a scholarship fund benefitting WJ Gifted and Talented/Learning Disabilities program "to continue Stone's and Holt's commitment to doing good for those in need."
Sarah Taylor Bower and Rob Bouknight alongside Caroline Zebrak with Stone's 2021 History Award
Also in early June, St. Andrew's Episcopal School in Potomac selected  Caroline Zebrak to receive the 2021 Stone Taylor Weeks Award for Excellence in the Study of History. Caroline is attending Emory University this fall. Thank you to Stone's friends Sarah Taylor Bower and Rob Bouknight for representing us at the awards presentation.
For the second year in a row, the Muscular Dystrophy Association's summer camps in Washington and in Chicago -- where Stone volunteered -- were held virtually.
The Foundation sponsored campers and activities and issued grants that underwrote the Stone Weeks Rock Star Volunteer Awards.  Awardees were selected by MDA.
In the words of MDA's Carrie Dalton, the Rock Star Volunteer Award "honors those volunteers who go above and beyond to provide an outstanding experience for MDA campers."
This year the awards went to Hector Olivencia and Patrick Forrestel.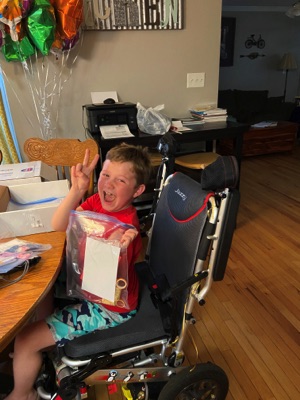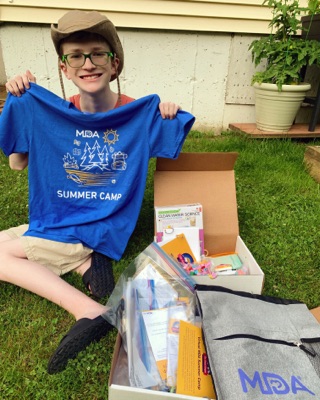 Two Muscular Dystrophy Association campers attend 2021 Virtual Camp
Carrie wrote that Hector "is the embodiment of that spirit and dedication... His heart for campers and our organization is palpable and we are so thankful for his dedication to our mission."
Hector wrote,
"As a matter of fact; since 2016, MDA Summer Camp is that time of the year in which I continue becoming a better version of me by being the hands, feet; even the body of another person. Making others believe in themselves and realizing that there's no barriers in life to make things come true had become my personal commitment to give in my life. Virtual camp was an example of not quitting and making everything possible even through tough circumstances."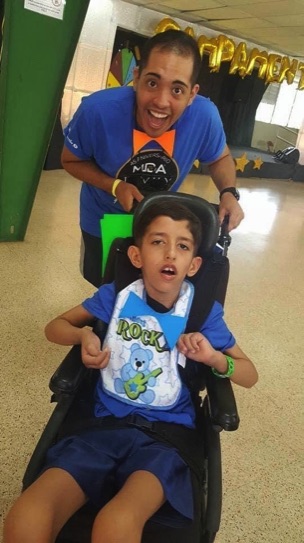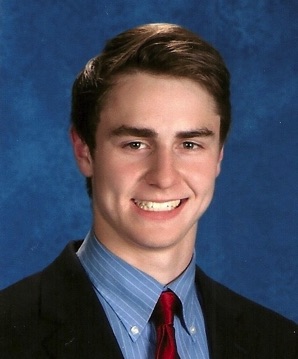 And of Patrick, she wrote: "We were blown away by his excitement and willingness to connect with each and every one of the kids and ensure they all felt included. His laugh is contagious and it was incredible to see how much the campers responded to his positive and encouraging attitude."
Patrick wrote,
"....as an incoming medical student who is very interested in pediatric neurology, I saw the camp as an incredible opportunity to listen to and better understand some of the unique joys and struggles that children with MD conditions face on a daily basis. I LOVED camp! Every day I was able to connect with kids from all over the US and learn about their interests, families, and hopes for the future. I was constantly amazed and humbled by the campers' perseverance and outlook on life."
Nearly 800 campers attended sessions this summer. Some 90 volunteer camp counselors worked with campers online to do more than two dozen unique activities -- including outdoor and nature exploration, arts and crafts, STEM activities, cooking, trivia and more. Carrie Dalton added that "48 percent had never attended any type of Summer Camp program before".
** Giving More Support:
Counselor Hector Olivencia with an MDA camper
Counselor Patrick Forrestel
This summer the Foundation was able to send another generous grant to the Kevin Rohan Memorial Eco Foundation in Kathmandu Valley, Nepal.
KRMEF was founded in 2008 by Krishna Gurung and his wife, Leela, to foster health and well-being in Nepal's most impoverished communities by encouraging sustainable change through environmentally friendly programs. And to honor their son Kevin, who died tragically at age 7.
We learned from Krishna that Covid continued to ravage Nepal, especially Kathmandu and the community that KRMEF serves. Upon receiving our grant funds, Krishna wrote:
"This means so much to us here... We have been asked by many communities to get help. With great support and appreciation, we are now able to get some foodstuff, Oxygen filled cylinders, green vegetables and medicines. ....Our municipality asked us if our eco Cafe could deliver some cooked food for COVID positive patients, who are admitted in the healthpost nearby.  We could gladly accept the request. It was possible because of the support you guys are providing to us." 
And in the aftermath of disaster and destruction caused by the mid-August earthquake in Haiti, the Foundation issued a grant to Partners in Health. PIH coordinated the emergency medical response to the catastrophe.
Ophelia Dahl of PIH wrote,
"Thank you for your support and attention during these two weeks of urgent response to the 7.2-magnitude earthquake that devastated communities across so much of Haiti's southern peninsula. ....We know disasters disproportionately impact the health and well-being of the poor and marginalized. So our strategy for emergency response prioritizes care for those who are so often invisible."
In September, The Foundation issued a generous grant to Environment America, the national network of state environmental groups working for fresher air, purer water and cleaner energy. While living in Houston, Stone -- as assistant to historian Douglas Brinkley -- helped EA's Texas branch protect the Christmas Mountains in the northwest corner of Big Bend National Park. Holt, also in Houston, researched more energy-efficient technology. Each year Environment America hands out the Stone and Holt Weeks Recruiting Award to one of its fellows.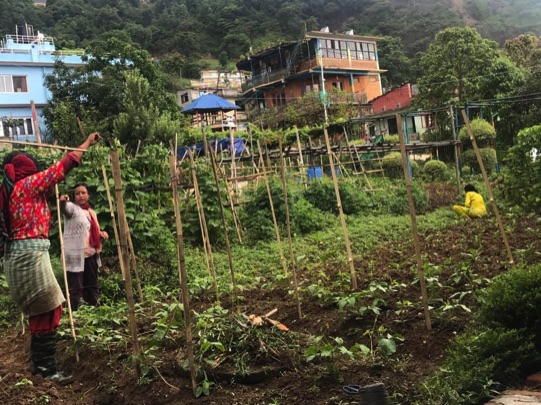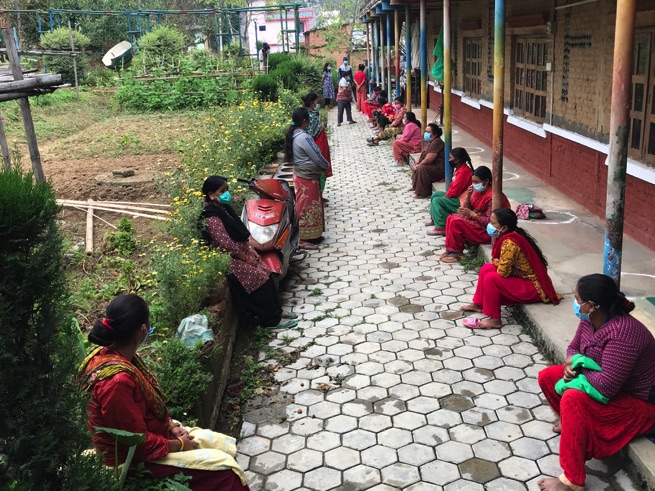 Staff work many vegetable gardens (top) and people wait for food at KRMEF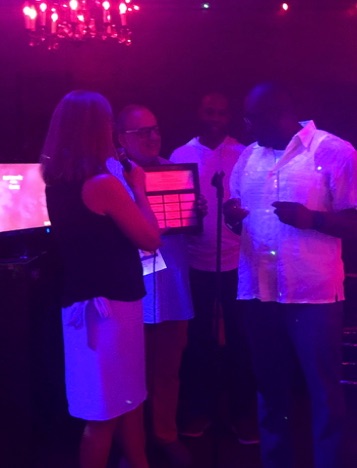 Julie also wrote,
"....We are honored to name Phillip Goodwin as our Stone and Holt Weeks Volunteer Award recipient for 2021. ....This year, The Beacon selected an exemplary volunteer in our Beacon Law program who has given his time and talents to helping others by removing legal barriers.  In a year's time, Phillip Goodwin has taken on more than 80 legal cases, going above and beyond for our clients and supporting our legal staff in a tremendous way. Moreover, Phillip's expertise means that he can handle complex cases.... so that individuals can become more gainfully employed and access stable housing.  This life-changing work echoes what Stone and Holt did for so many individuals as volunteers of our organization...."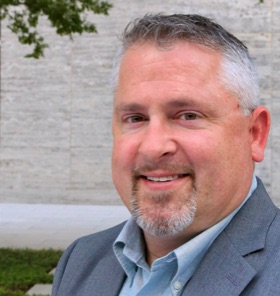 Phillip Goodwin received the 2021 Stone and Holt Weeks Volunteer Award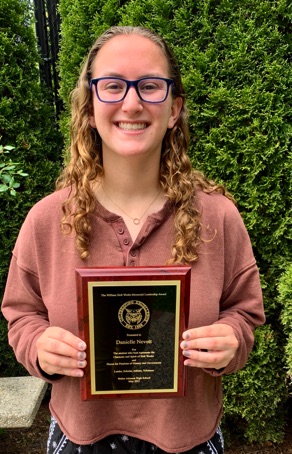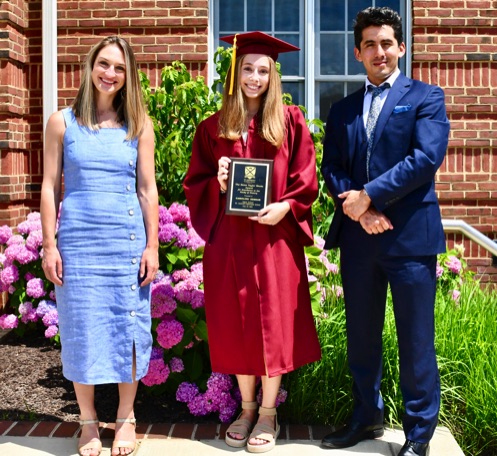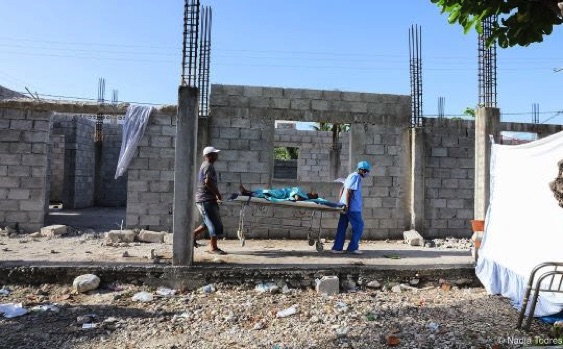 An injured person is carried by responders in Les Cayes, Haiti in August
Of course we will be thinking of our sons who are our inspirations -- and all who have been so supportive of The Foundation -- when the two of us walk on December 4. Please join us if you can.
Thank you to everyone. Always, for Stone and for Holt.
Love <3333
Jan and Linton
**
Echoing last fall's Newsletter, we lovingly remember family outings with Holt and Stone -- along the C&O Canal, up Sugar Loaf Mountain, on the Billy Goat Trail above the Potomac River. We walked; the boys often ran ahead with our delightful dog Pierre. Those moments were supercharged with such promise and possibility.
Holt and Stone with Pierre, Potomac River, 2001