Friends at the Do Good Have Fun Run (Walk) + We Kare-eoke *Washington* 2019

Leah Holzer, right, 2019 Recipient of the annual History Award named for Stone at
St Andrew's Episcopal School Honors Day, pictured with Stone's history teacher David Brandt, center, and Headmaster Robert Kosasky, left.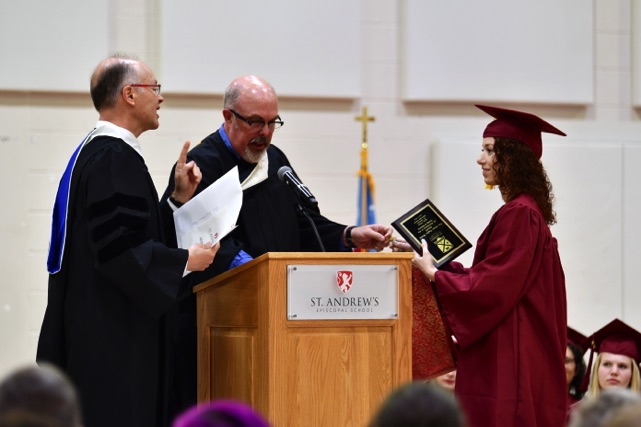 Houston Friends -- John HIgganbotham, Breen Eitel, Kyle Tenas, and Andy Le --
at We Kare-eoke *Houston* 2019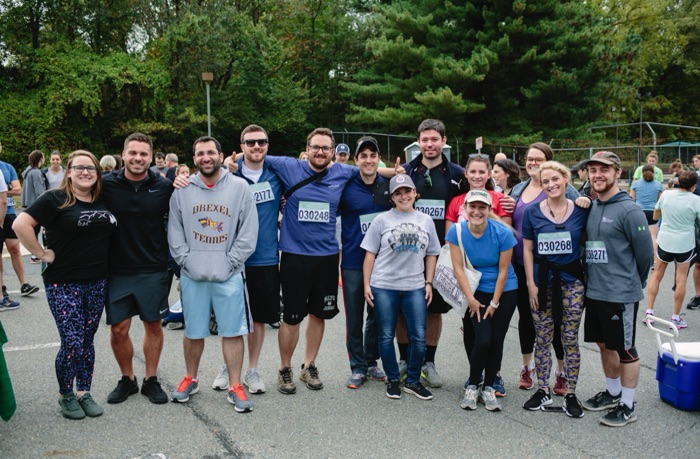 A camper and counselor at this summer's Chicago area Muscular Dystropy Association Camp
Campers together again at this summer's Washington area Muscular Dystropy Association Camp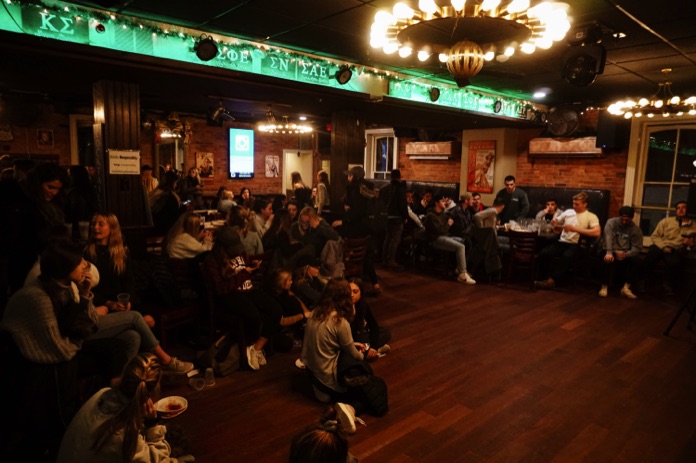 Van Ness Elementary School students first prepare in the classroom for their nature field trip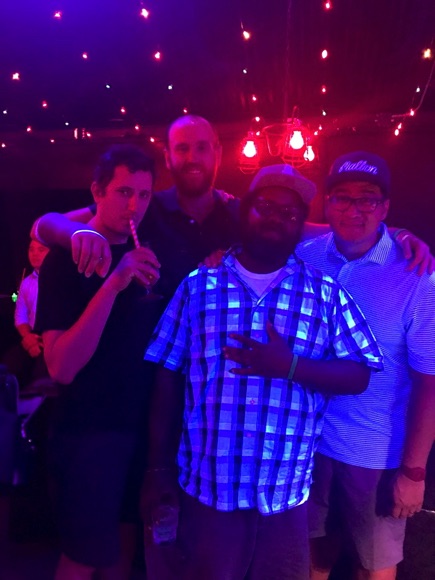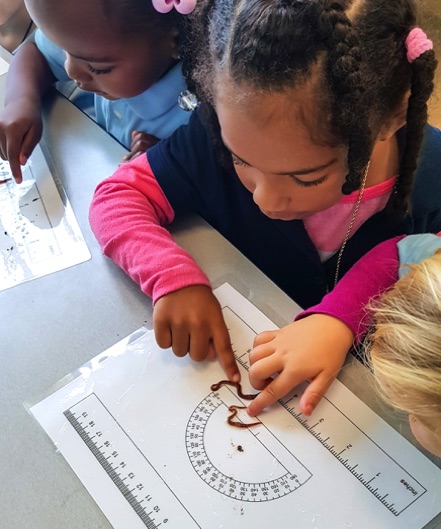 As The Stone and Holt Weeks Foundation has evolved, its first fund- and awareness-raising event -- We Kare-eoke *Washington* -- has also changed over these years.
This year's gathering, renamed Do Good, Have Fun Run/Walk +We Kare-eoke *Washington*, was designed to be more accessible to more people, more family-friendly and more flexible for everyone. And still hold at its core the generous and joyous spirits of Holt and of Stone. This year the beneficiary organization was Environment America Research and Policy Center. Protecting the environment was always deeply important to Holt and to Stone -- as children and as adults.
The idea for a morning Fun Run/Walk to complement a mid-day We Kare-eoke gathering came from Allie Seale, a dear high school friend of Holt's. Allie brought great energy, innovation and inspiration to the event.  Other dear Friends of The Foundation -- Nathan Barash, Caroline Lacey, David Joffe, Alex Siegel, Rob Bouknight, and Sarah Taylor Bower, with assistance from Susan and Rob Park, the Leadership Class of Walter Johnson High School and many more friends and sponsors -- found new and significant ways to remember our beloved sons, while continuing to expand the reach and the work of The Foundation. Photographs are here.
The 2019 We Kare-eoke *Delaware*, usually held in the fall, will be moved to the spring in Newark. Along with a generous Foundation donation, all proceeds from the evening will go to support Pi Kappa Phi's national charity, The Ability Experience.
In June, high school senior Leah Holzer was the recipient of St Andrew's Episcopal High School's 2019 Stone Taylor Weeks Award for Excellence in the Study of History.  Leah began attending Georgetown University this fall. Previous History Awardees are here.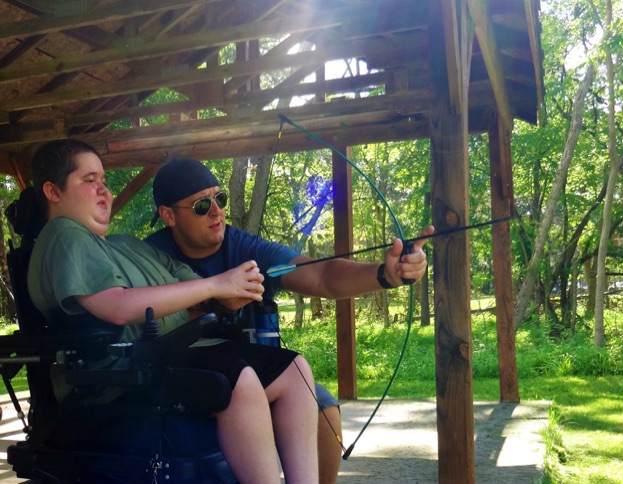 Each summer, The Foundation sends generous grants to help sponsor campers -- and fun -- at Muscular Dystrophy Camps in the Washington D.C. area and Chicago area, where Stone volunteered. Photographs from the Chicago area camp are here.  And Washington area camp photographs are here.
At the end of the sessions, Volunteer Counselor Awards are given in honor of Stone and of Holt.  The Chicago camp presented its 2019 Award to Ahmed El-Razi. Previous Volunteer Award recipients are here.
The 2019 We Kare-eoke *Houston* was again organized by Holt's and Stone's dear Texas friends -- led by Jennifer Condi and emceed by Breen Eitel. The event was held in August at the Grand Prize Bar to benefit The Beacon of Houston day center for Houston's homeless population, where Stone and Holt volunteered with Jennifer. Each year The Beacon gives out the Stone and Holt Weeks Memorial Volunteer Award. This year the award was bestowed on Chef Antoine Ware.  Photographs are here.  Previous Awardees are here.
The Foundation continues to provide annual grants to Washington area public schools for Stone and Holt Weeks Nature Field Trips through Audubon Naturalist Society. For the last several years, these scholarships have included ANS educators making in-school visits to prepare the children for their experiential learning trip outdoors. This fall's scholarship recipient was Van Ness Elementary School in SE DC. Teachers from Audubon visited in late October for field trips in mid-November. To maximize their outdoor time and minimize their travel time, students visited Kenilworth Aquatic Gardens. A few photographs are here.
We Kare-eoke *Delaware* 2018 in Newark, Delaware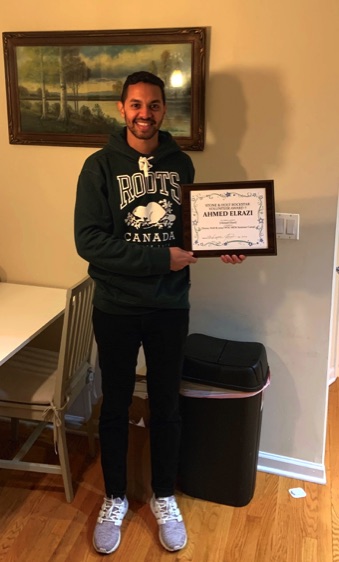 MDA Camp Chicago's Volunteer Award Recipient Ahmed El-Razi
Many supporters of all ages gathered at the Capital Crescent Trail in Bethesda and afterwards at the World of Beer on a Sunday in October. Lisa Frank, representing Environment America, spoke about her work -- and about the idea of Stone working on the history of the environment while Holt worked on its future and what that meant to her and her work. She told those gathered she was especially moved by Holt and Stone and the work of the Foundation.
Through the generosity of many, The Foundation was able to make a generous and meaningful gift to Environment America Research and Policy Center.
Work on next year's We Kare-eoke Fun Run/Walk has already begun.
**
Other recent Foundation events since Spring: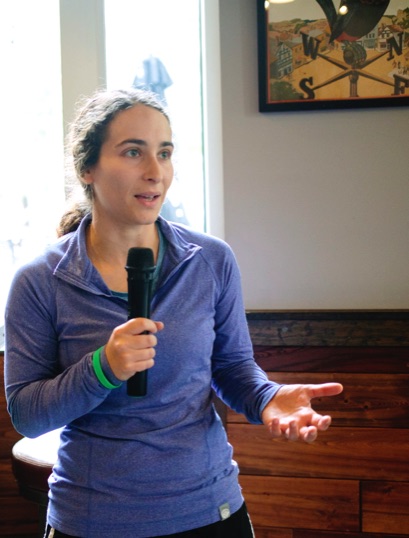 Lisa Frank of Environment America speaking at We Kare-eoke *Washington* 2019
**
The Foundation has new supporters, some of whom never met Stone and Holt but have been moved by them, the mission of The Foundation and the love and caring vitality of the community that surrounds us.
Via this continuing love and support, we try to keep the enlightened -- and enlightening -- spirits of Stone and of Holt alive in this all-too-often dark world.
Love to all, always for Holt and for Stone,
Jan and Linton
When Hurricane Dorian struck The Bahamas in September, wreaking widespread destruction, The Foundation responded with a relief grant to those most in need.