Recently, our Foundation received a thoughtful and generous donation courtesy of Holt's dear high school friend Sam Jacobs, who works for Rescue Agency, a health communications agency based out of San Diego. A note from Human Resources Coordinator Paul Sullivan was attached: "This donation is made in honor of Samantha Jacobs, Senior Research Associate at Rescue Agency. This quarter Samantha won a staff award and she chose for the company donation to benefit The Stone and Holt Weeks Foundation. She shared that the Foundation plays an important role in supporting several organizations that are making a big impact in their local commmunities. She is happy to honor the legacy of her dear friend and classmate, Holt, and brother Stone in this way...."
Holt and Stone surrounded themselves with caring friends -- people who cared about them and about the world at large. Many loving friends continue to support our Foundation -- keeping alive Stone's and Holt's spirits, their ideas and ideals.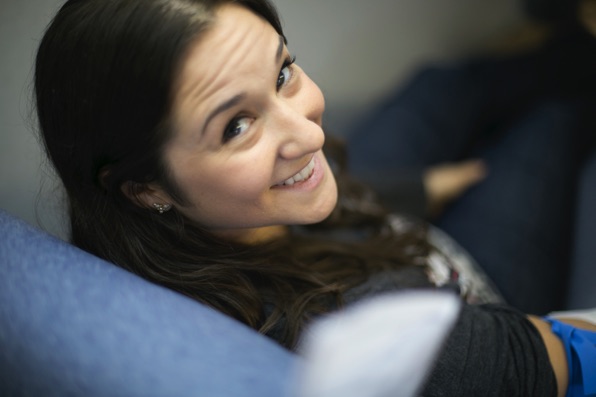 Samantha Jacobs Donating Blood at
The Stone and Holt Weeks Foundation Blood Drive, 2014
Supportive Friends: Stone's college friends, left, Holt's high school friends, right
We Kare-eoke *Washington* 2016
** Coming up next spring, on April 24, 2018: Students at Holt's high school, Walter Johnson in Bethesda, Maryland, are planning their annual charity Fashion Show to benefit The Foundation and, through us, two of our charities. This year proceeds will go to sending more campers and more fun to the two Muscular Dystrophy Association summer camps that we support -- one in Chicago (where Stone worked) and one in the Washington area.
As ever to all friends of all ages, near and far, thank you for your continued caring and for your support.
Always for Stone and for Holt,
Linton and Jan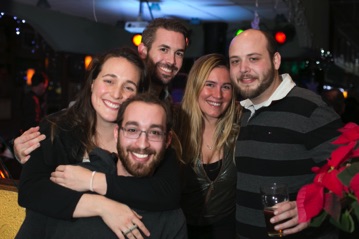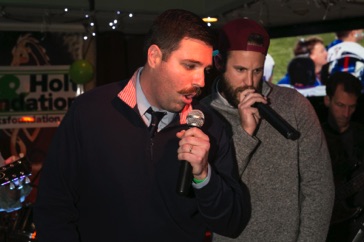 ** On Thursday, December 21, between 6 pm and 12 midnight, Friends of The Stone and Holt Weeks Foundation will be staging the annual fundraiser, We Kare-eoke *Washington* at Flanagan's Harp & Fiddle on Cordell Avenue in Bethesda, Maryland. This year the friends group is offering different ways to support The Foundation through this event -- with opportunities for corporate sponsorships and personal gifts and online auction items. Please send inquiries to: coolacey@gmail.com.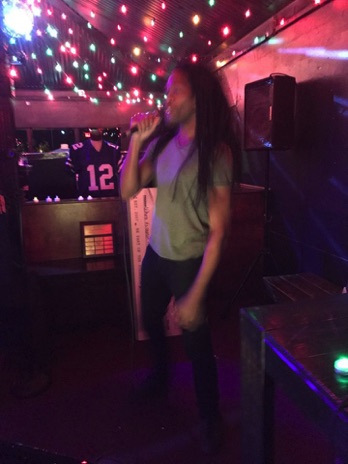 We Kare-eoke *Houston* 2017
Students at the Fall Nature Field Trip to Audubon Naturalist Society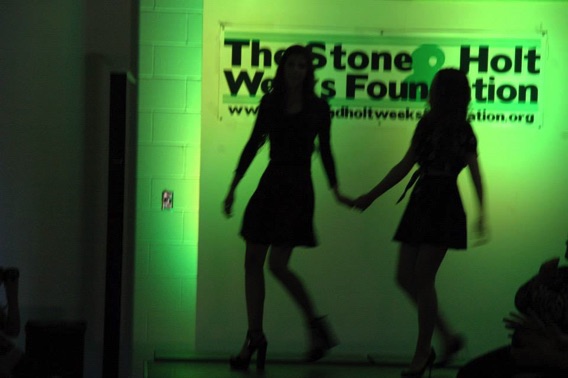 Walter Johnson High School's Charity Fashion Show in 2015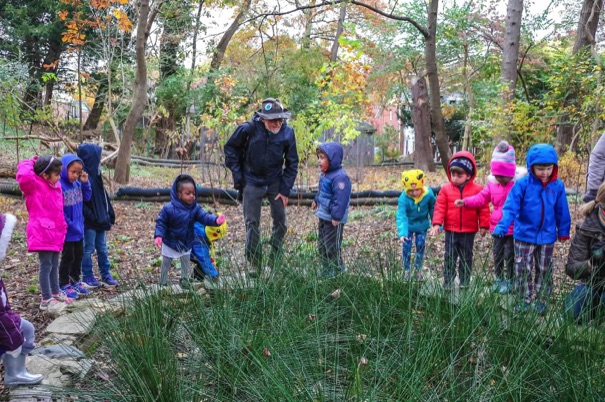 ** The annual Texas version of We Kare-eoke -- organized by more dear friends of Stone's and of Holt's in Houston -- was scheduled for August 26, the very night that Hurricane Harvey hit Texas. The event was rescheduled for September 30, and a good crowd attended. Proceeds from the evening -- coupled with a grant from our Foundation -- enabled us to donate another $8000 to The Beacon day center for Houston's homeless population, a group terribly affected -- and made larger -- by the hurricane.
** On October 24 and 25, The Foundation's Fall Nature Field Trip to Audubon Naturalist Society's Woodend Sanctuary sponsored young students -- through an ANS partnership with Wheaton Community Center. Photographs are here.
** We Kare-eoke *Delaware* organized by Stone's Theta Nu brothers of Pi Kappa Phi fraternity was held on November 30 in Newark. Funds raised through the night and an additional donation from The Foundation will benefit Pi Kappa Phi's national charity, The Ability Experience, which supports people with disabilities -- including veterans. The chapter's president, Jackson Coughlin wrote to us, "We had a great turnout and everyone had an awesome time. I think the event is gaining steam around campus due to the cause and the fun nature of the event, and I see it becoming even larger and larger in the coming years." Photographs will be in the next newsletter.