Environment America's 2021 Stone and Holt Weeks Recruiting Award Presentation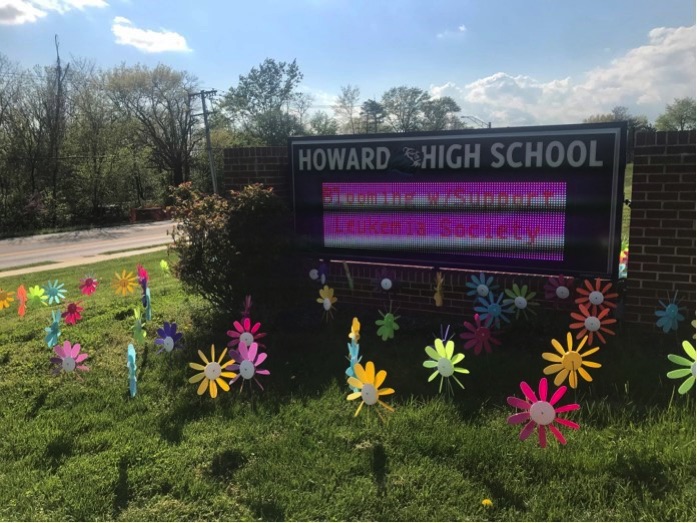 The 2021 Co-Winner of Leukemia & Lymphoma Society's Holt Weeks Trailblazer Challenge Award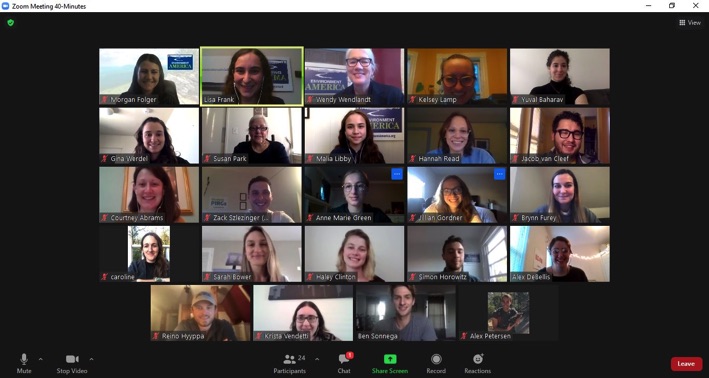 The Beacon, a day center serving homeless Houstonians -- where Stone, Holt and their friends volunteered -- is still providing meals and essential services while observing Covid-19 restrictions, and is taking additional innovative opportunities made possible through the CARES Act to strengthen services. During the terrible cold in Texas, they worked with the city to operate the downtown convention center as a shelter. Recently a vaccination event was held. The Beacon's Julie Falcon writes that it "was so well received by our clients and we are organizing additional vaccine opportunities with the City of Houston because of this." Holt and Stone would be so heartened by such important work.
In these fractured times, we know Stone and Holt would be looking for ways to encourage people to cooperate. To that point:
This spring the Leukemia & Lymphoma Society awarded the Holt Weeks Trailblazers Challenge Award -- given annually to the high school in the Greater Washington DC area that exhibits the most creativity in fundraising for LLS -- to two rival schools who chose to cooperate rather than compete.
Jess Giangiulio of LLS writes, "Our two Maryland schools, Long Reach and Howard High, did a joint fundraising competition called 'Blooming With Support', bringing community awareness to LLS through selling pinwheel flowers that were to be placed on their front lawns, creating a beautiful pinwheel field." 
The Foundation was able to double our annual award -- which benefits LLS's blood cancer research -- and added to each school's fundraising total to recognize their teamwork. It is impressive that students from two rival high schools chose to come together to support one powerful cause -- and all under the constraints of a school year challenged by Covid-19.
LLS presented their award in an online gathering. Thank you to Friend of the Foundation Allie Seale who stood in and spoke on our behalf and Foundation Administrator Susan Park who also participated. 
The Environment America 2021 Stone and Holt Weeks Recruiting Award was presented in mid-April during a Zoom conference organized by EA's Lisa Frank, Morgan Folger and Wendy Wendlandt. Thank you to the Friends of the Foundation who represented us. Sarah Taylor Bower and Caroline Lacey spoke for us, and Rob Bouknight and Susan Park attended as well. 
The recipient was Simon Horowitz, who interned in DC for one of last year's awardees. According to Environment America, "Over the course of this year, Simon has done an excellent job taking initiative to find opportunities to engage with potential candidates, generate applications, and drive intern recruitment for the Environment America Global Warming Solutions team... As a former intern himself, Simon has done an impressive job recruiting both full time and intern candidates, and we are very happy to present him with this year's Stone and Holt Weeks Recruitment Award." The award benefits Environment America's work for a cleaner, healthier environment.
Coming Up:
** On June 1, Walter Johnson High School will present its annual William Holt Weeks Leadership Award on Awards Night. Nathan Barish will represent The Foundation at the ceremony.
** The winner of the Stone Taylor Weeks Award for Excellence in the Study of History -- given each year by St. Andrew's High School -- will be announced on June 10. Rob Bouknight and Sarah Taylor Bower will attend.
** In honor of Stone's volunteer experiences, The Foundation supports two Muscular Dystrophy Summer Camps -- one in Washington and one in Chicago, where Stone was a counselor. Again this year the camps will be online and nation-wide -- giving young people with neuro-muscular disease the opportunity for summer camp's comaraderie and fun. This moving video offers a look. The Foundation grants help provide scholarships and supplies.
**
And through the generosity of many friends of The Foundation, we have provided assistance to other people and causes we know Holt and Stone would champion:
While the pandemic has prevented Audubon Naturalist Society from leading school groups on the field trips that we sponsor in honor of Stone and Holt, education about the environment has continued. Naturalists have developed a project focusing lessons on the arrival of the 17 year cicadas in the DC area. Designed to encourage children to wonder at and appreciate this natual phenomenon, ANS's Diane Lill writes, "We have done more than 50 different virtual presentations so far and will be doing another livestream for 600+ DC students. We also have thousands of downloads of our digital activity notebook...."
As spring arrives," ANS Executive Director Lisa Alexander writes, "all of us at Audubon Naturalist Society will take pride in keeping Holt's and Stone's memories alive by making sure that children in need have chances to connect with nature as we work our way out of the pandemic."
Each year Pi Kappa Phi's Theta Nu Chapter -- which Stone helped found at the University of Delaware --  hands out The Stone and Holt Weeks Humanitarian Award to an outstanding member. Chosen by an alumni group of Stone's class, this year's recipient is the current president, Jassiem Lynch. In Jasseim's honor, the Foundation has made a contribution to The Ability Experience -- Pi Kappa Phi's national charity that serves people with disabilities, including veterans, and helps to develop members of Pi Kappa Phi into "servant leaders".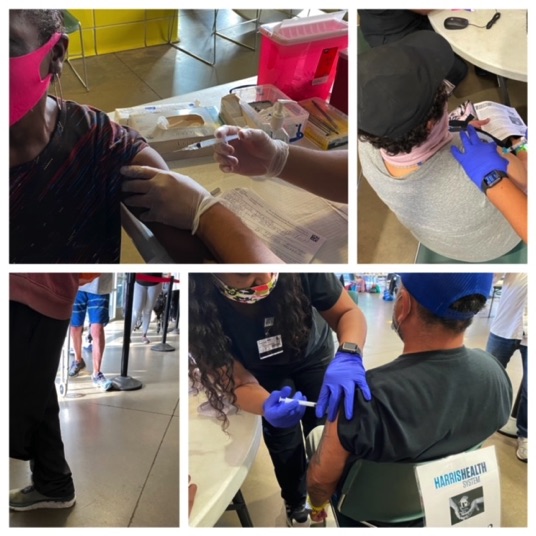 The Beacon Serves as Vaccination Site for Houston's Homeless Population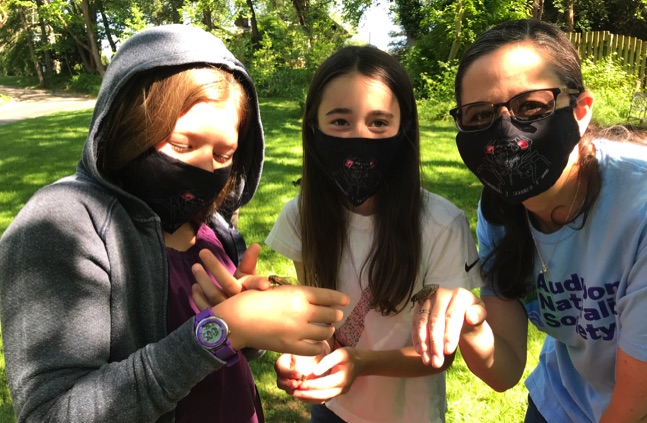 Forest Knolls Elementary Students -- with Cicadas -- Visiting Audubon's Woodend Sanctuary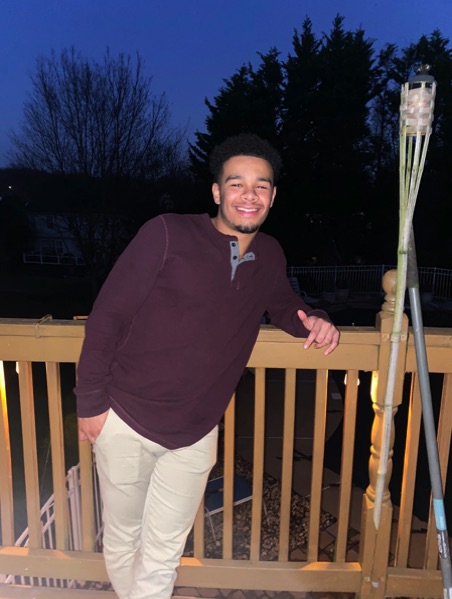 Jasseim Lynch, Recipient of The Stone and Holt Weeks Humanitarian Award
**
We miss them both so -- it will be yet another year in July. Their spirits are strong within us -- and also the aching. We will always be missing them. Thank you for your continuing love, understanding and support in the honoring of our amazing sons.
Always, for Stone and for Holt,
Jan and Linton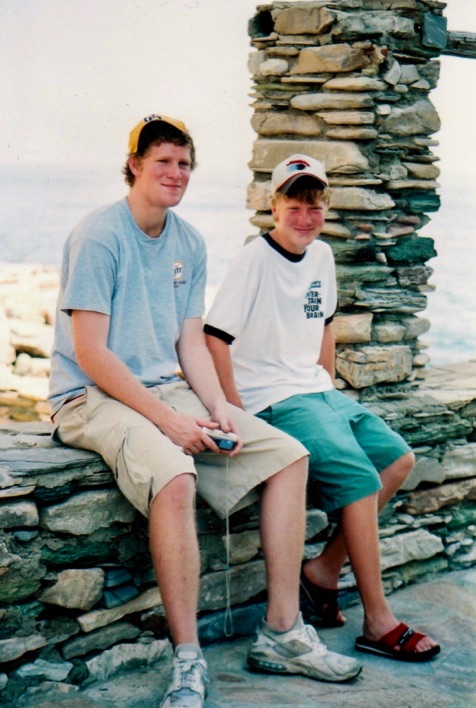 The interPLAY Orchestra in Bethesda, Maryland -- which showcases musicians with and without cognitive and other disabilities -- continues to hold virtual rehearsals and is also putting together music videos using individual tracks. The 2021 Stone and Holt Weeks Foundation tuition scholarship was awarded to Maurice (Mo) Kerry and we were able to provide a second annual scholarship this year -- awarded to Marsha Meisler.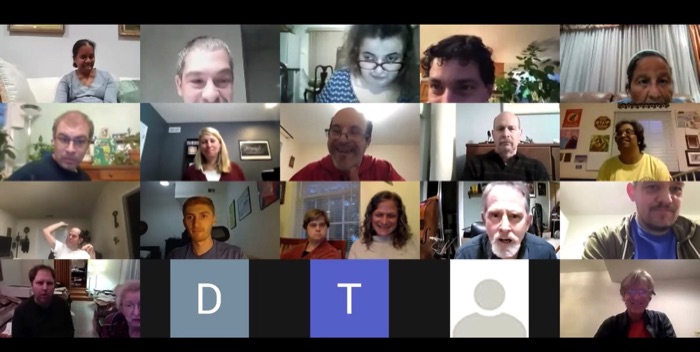 An interPLAY Orchestra Virtual Rehearsal
Determined2Heal, founded by Stone's friend Joshua Basile, continues to find innovative ways to help people transition into a life with paralysis.