The Stone and Holt Weeks
Recruiting Award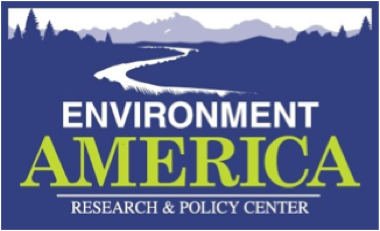 Environment America is pleased to announce its Annual Stone and Holt Weeks Recruiting Award for the person who exceeds their goals in recruiting successful Environment America organizers, advocates and other support staff. This award is in honor of the work of Stone Weeks and in memory of Stone and his brother Holt. Stone and Holt Weeks had immense energy, talent and exuberance for helping to make the world a better place. We intend to honor these young men by recognizing the person who finds and recruits more energetic young people like them to carry on their mission of healing the world.  
Environment America will give this cash award at its annual Fellows Program training where much of the far flung organization gathers to chart policy for the upcoming year and train newcomers in critical organizing skills. In addition to the cash grant, the winner will receive a generous gift card and framed award explaining the genesis of the prize and the fight over the Christmas Mountains. In recognition of the winner, Environment America receives an generous annual donation from The Stone and Holt Weeks Foundation.   
Holt and Stone, Great Falls, Maryland
December, 2006
Background of The Award
While Stone Weeks worked with historian Douglas Brinkley at Rice University and The Baker Institute of Public Policy in Houston, Texas, he played a critical role in Environment Texas' fight to save the Christmas Mountains near Terlingua, Texas. His research and writing helped inform the public about the proposed sale of this public land to private interests and ultimately led to the cancellation of the sale. This remote and beautiful piece of Texas near Big Bend National Park, a 10,000 acre area described as an icon of the American West, will be preserved forever.
Unfortunately, there is an endless supply of Christmas Mountains to be saved in the United States: road-less areas in our National Forests that should never be opened to timbering; public land next to the Grand Canyon and other national parks that must be protected against destructive mining; watersheds feeding pure water to our cities that need protection from suburban development; oceans threatened by oil drilling; and bays like the Chesapeake dying from pollution. Fortunately, these precious places still exist and fortunately young people like Stone Weeks come along to help publicize and preserve them for posterity. We need to find and nurture more activists like Stone and Holt Weeks, so our award will go to the person who does that most effectively for Environment America while embodying the principles and character that Stone and Holt so well displayed.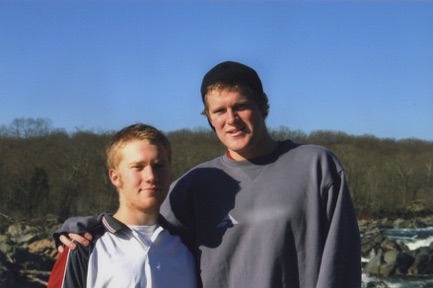 2015 Awardee Anusha Narayaran (left) with Friend of The Foundation Rob Bouknight (center)
and 2011 Awardee Bret Fanshaw (right)
2013 Awardee Michelle Hesterberg, center, holding award
2012 Awardee Scott Thompson
2011 Awardee Bret Fanshaw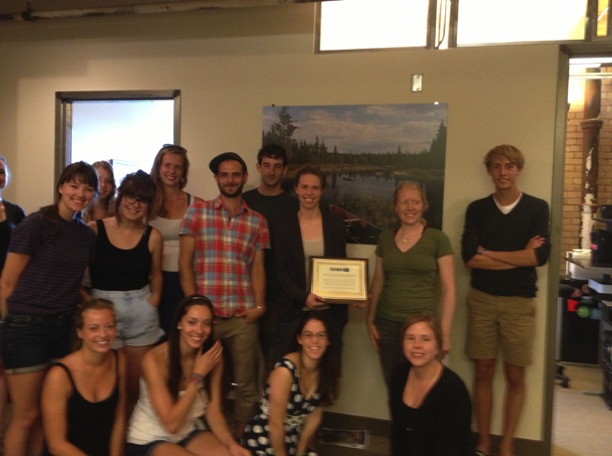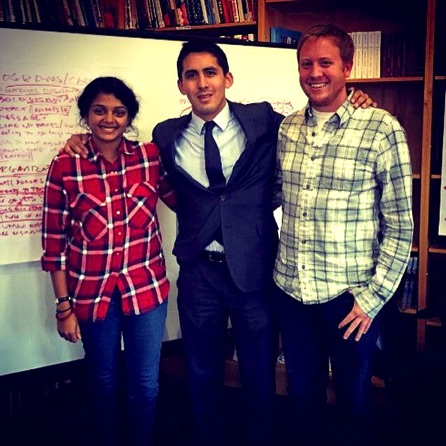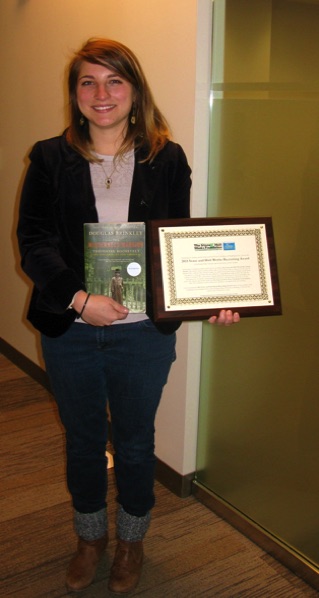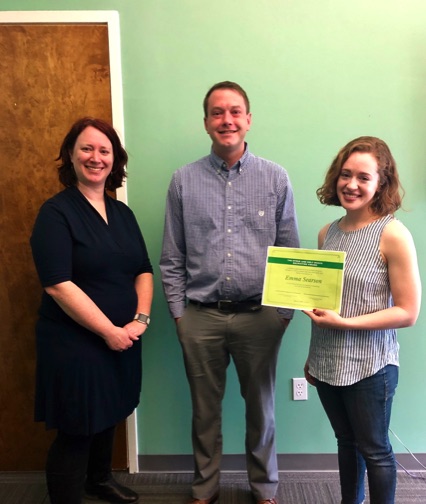 2019 Awardee Emma Searson (right) with Allison Cairo, Environment America's National Field Director (left) and Friend of The Foundation Ryan Rafferty (center)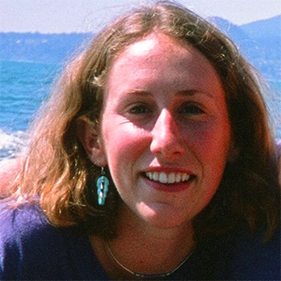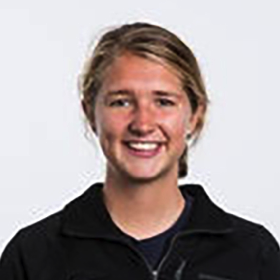 2020 Awardees Ellie Reynolds, left and Michaela Morris (via Zoom)
2021 Awardee Simon Horowitz